User-specific dashboards
Successful Customer Experience programme implementation needs engagement of stakeholders who have a real impact on customer policy. We know how difficult for busy employees is to learn new tool, even if it is important. It needs to be simple (nor simplistic!) and intuitive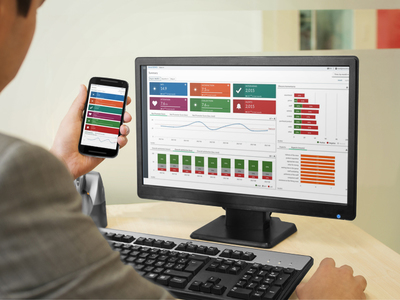 Easy access to specific information
Each analysis can be easily limited to any group definition, so you can quickly check scores for the unit or branch, satisfaction crossed by customer segments or learn about trending topics within Close the Loop process.
Take actions when they are expected
When customer shares his or her negative experience, you have short time to fix your relationship. The designated person in your company will be provided with instant e-mail or text message about it. Taking a quick and adequate intervention will increase the chances of customer retention.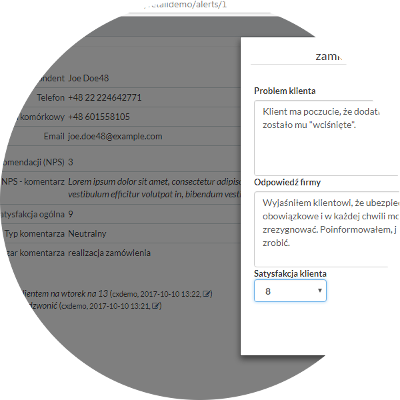 Going beyond numbers
In our tool you will find an intuitive panel of comments left by customers. You can easily search by key words, tags or units and then export it to Excel. You are also able to share them with other users. In the meantime we will categorize them and set their sentiment.
Advanced analytics
Specific users can access the advanced analytics module that makes the data exploration available just in few clicks by drag&drop framework. Results can be then exported to Excel, PowerPoint or PDF.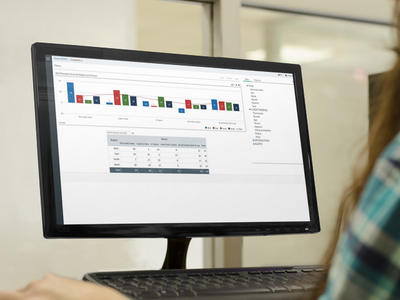 Create your own reports, group them and share with other users
People responsible for Customer Experience implementation need not only to monitor scores, but also to keep engagement of employees as the programme execution. Now it's easier. Delegate action plan or create project team with your peers and track its performance.